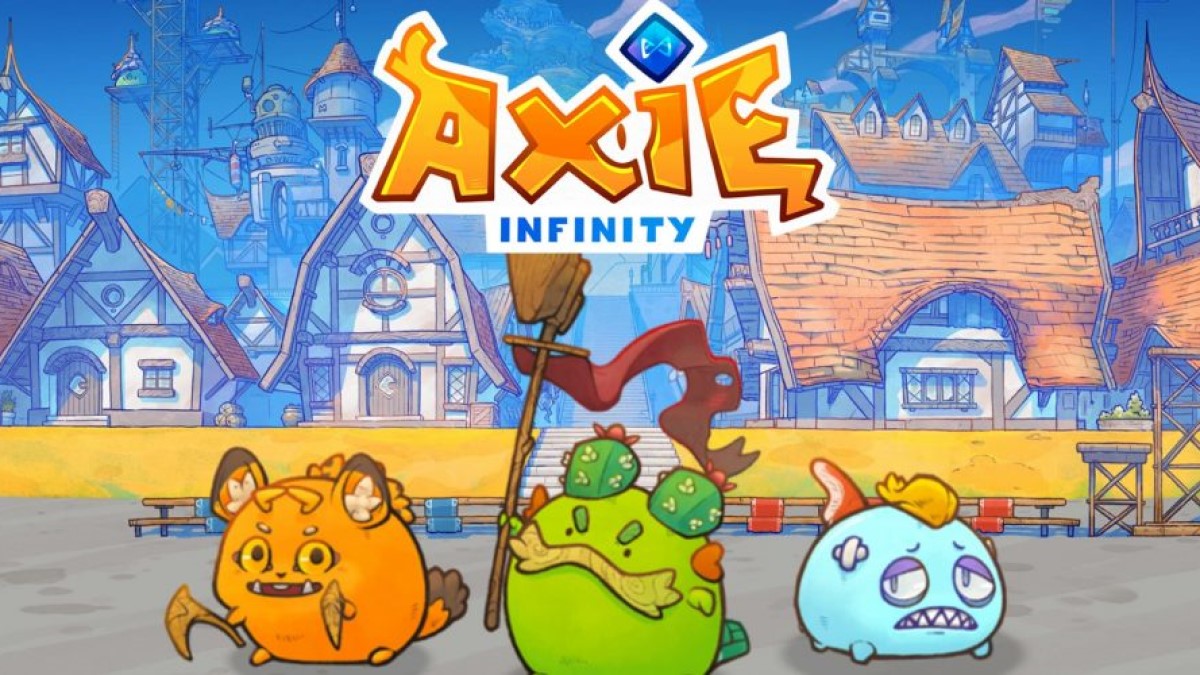 With over 2 million daily active users, Axie Infinity is the most popular play-to-earn game on the market, but it needs an initial commitment in NFTs to play—and creator Sky Mavis wants to reach a lot more people. As a result, it will soon release free "starter monsters" in the game to offer new players a taste of the game before they invest any money.
Sky Mavis mentioned free starter Axies last year, but today confirmed that they're on the way: the free-to-play feature will arrive as part of the game's massive Axie Infinity: Origin upgrade, which will begin rolling out by the end of Q1 2022.
The play-to-earn mechanism of Axie Infinity is based on NFTs, which are cryptographic tokens that indicate ownership of a digital property. To play axie infinity, users must first buy three Axie monster NFTs, but they may then receive token prizes that can be traded for other cryptocurrencies.
Buying three Axie NFTs cost at least $600 worth of Ethereum during the height of the Ethereum-based game's excitement last summer and autumn. Even today, despite the game's play-to-earn model's economic challenges, a trio of Axie NFTs costs more than $100.
The initial monsters in Axie Infinity will give players a taste of the game without allowing them to collect SLP reward tokens, however this may change in the future. The free monsters will not be NFTs that can be sold or transferred; instead, they will be included in the Axie Infinity gaming client.
Last October, Sky Mavis co-founder Jeff Zirlin told Decrypt that the game's free starter Axies will "provide a missing gap between awareness and hard activation," as he put it.
Along with the beginning Axies, there will be a new "V3" fighting system, which will be more detailed and strategic than the existing model, as well as new battle cards, power-ups, and other changes. By the end of this quarter, Sky Mavis will begin rolling out the upgrades, however the new fighting system will first be released in a "alpha" condition with no token incentives.
After establishing its Ethereum sidechain, Ronin, which drastically reduced transaction costs and wait times, Axie Infinity witnessed a boom in demand last summer. According to CryptoSlam statistics, the game has produced nearly $4 billion in trade volume to far, making it the biggest NFT endeavor to date by that criteria.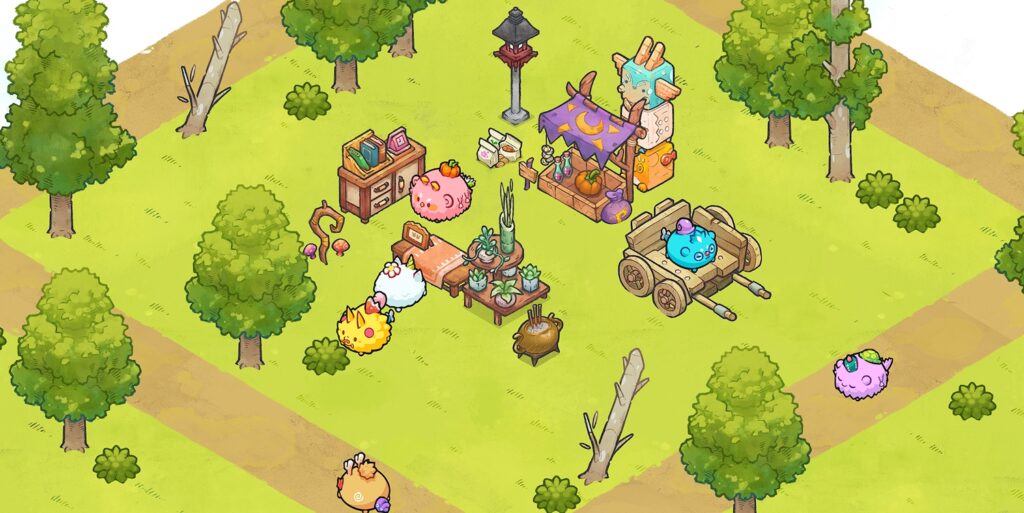 Although the NFT requirement is seen as a stumbling block for play axie infinity, it has spawned a Web3 industry of gaming guilds that provide "scholarship" schemes. NFT owners basically rent their Axies to players, many of whom are from underdeveloped nations, who play the game and split the token earnings.
With backing from Andreessen Horowitz and assistance from crypto exchange FTX, Yield Guild Games is the biggest and possibly best-known of the scholarship guilds, while there are many more, such as Ready Player DAO and Loot Squad.
As previously stated, Axie Infinity's play-to-earn economy has lately deteriorated, with both the SLP reward token and the AXS governance token losing considerable value. Furthermore, NFT trade activity has decreased significantly in recent months, with the price of the floor (or lowest available) Axie NFTs plummeting.
Sky Mavis revealed this week that with the start of the game's 20th season, the token rewards methodology will be overhauled in an aim to curb SLP inflation. When the season began earlier this week, the value of both of the game's tokens skyrocketed. Despite a retreat from this week's high, SLP has gained 158 percent in the previous seven days, while AXS has gained 24 %.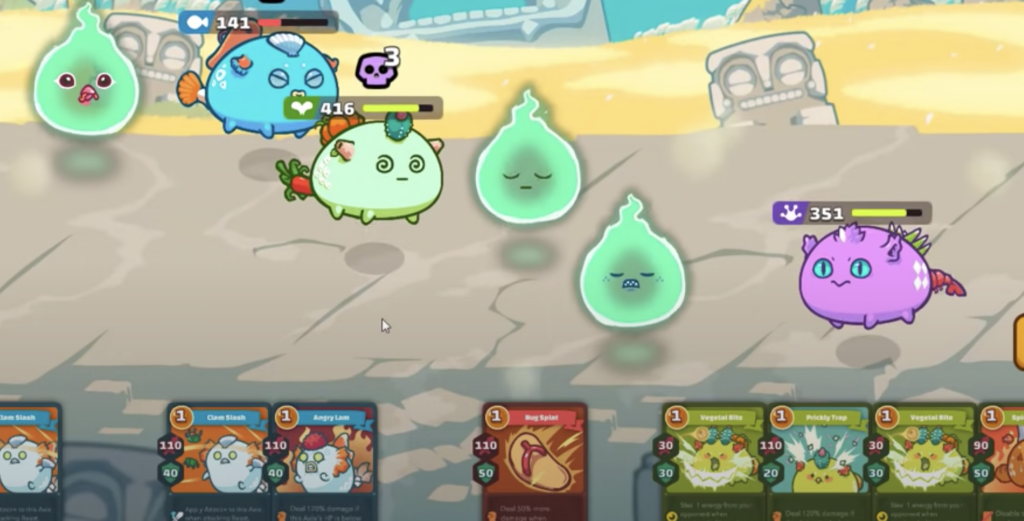 Gameplay
Axie Infinity is a competitive game featuring an "idle fight" concept based on games like Final Fantasy Tactics and Idle Heroes, according to the company's website.
Players may gather Axies, which are animals in the game's environment, as pets. The goal of the game is for players to fight, breed, gather, grow, and establish kingdoms for their Axies. Players may purchase, sell, and trade materials earned in the game via an in-game economy. The most common way to advance in the game is to increase the amount of one's collection
The game employs a "pay-to-earn" paradigm (also known as "pay-to-play-to-earn"), in which players may …